Vibrant Splatter art is fun and easy to do
Making themed kid's room art
Do your kids love making art? If so, they will
really
love Vibrant Splatter art. This non toxic gel paint can
be used
to stain, paint, or smear. In this project we used our vinyl cutter to create a shape that matched our room theme. It helps to have a vinyl cutter to create a stencil. But, you could also get creative and mask with tape or
just
go abstract color wild on a canvas. No matter which way, your kids will love this project & their DIY artwork.
My daughter is a Harry Potter freak! I swear every entering class of third graders must start the cycle all over. We recently redid her bedroom adding some of the magic from the series. I tried to do this without making it so Harry Potter centric. With each holiday she does seem to add a little more Hogwarts loot to her room though.
If you want to see some of the other projects from her bedroom you can click these links: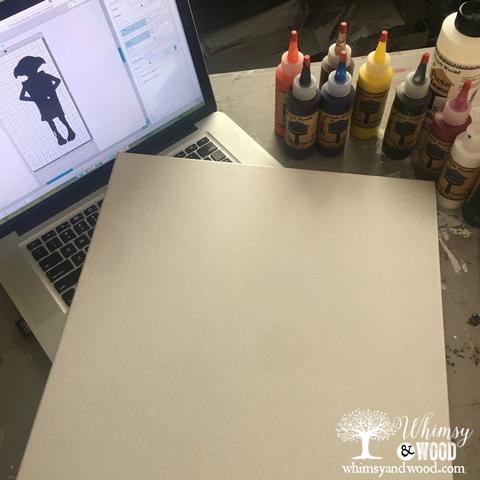 Her room has been ready for a bit, but we were still needing to get her artwork in place. Becca is a girl after my own heart & loves to create. We found some ideas she liked on Pinterest and went to work on making them our own using Vibrant Splatter
Dobby is her favorite character from the book & made a great place to start on her art wall work in progress. Do you love Dobby? He is growing on me. You of course could use any image that works for your child's room.
Tools Needed for This Project:
Disclosure: This Vibrant Splatter Art post contains affiliate links disclosures here
For the Stencil:
Design Software
Blank Canvas (We used 16×20, but of course use the size that works for your space)
Kristi Kuehl Pure Home Paints Products used:
Blow dryer (if you are impatient like me)
Prepping our canvas
We started with our blank canvas. Does the phrase blank canvas intimidate you? Once you splash color on it there is no taking it back! Just kidding, a little primer and you are back to blank:) That's the beauty of painting. To prep our canvas for our Vibrant Splatter Art, we coated the entire canvas with our Matte protective top coat. In this application it is working as a primer. TIP: Your top coat can be used as a base coat to prime something. It can be used between coats, and it is the perfect finishing coat protectant.
The image for our vibrant splatter art
While the primed canvas was drying. We found an image of Dobby from the internet and dropped it into our Vinyl Cutter's design software. I used the trace feature to create the silhouette of Dobby & then enlarged it to fit the size we needed for our canvas. Once the design was done, it was cut, peeled, and transferred to our canvas. I swear my Silhouette is my favorite tool in crafting! When I bought it I wasn't sure where I would use it & now I use it for so many things.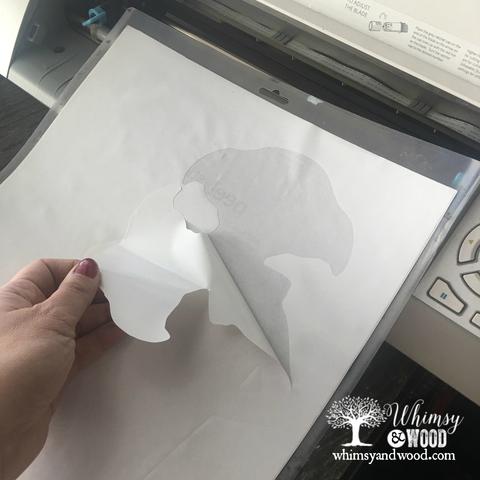 I normally work on wood pieces and not on canvas. For some reason the vinyl that I had on hand was not adhering well to the canvas. This is where the blow dryer originally came in. A quick hit with the hot air stream and the vinyl glue was activated. The blow dryer also had a shrinking effect on the vinyl  that cinched it up and formed it to our canvas. Cold vinyl does not ever perform as well as warm vinyl. This would have been a huge hurdle. Are you still with me?
Next we brushed an extra layer of top coat along the vinyl edges of the area where we were going to paint. This process helps to fill any gaps between the vinyl and the canvas with clear product. Better to seal with the clear product than to have the paint seep through the gap. It does need a little more product & a little more time, but if you want a clear image then it is necessary. My girl was Soooooo bored during this time. I let her go grab a snack and find some music for us while this layer dried.
Vibrant Splatter Application
When I called her back in she
was excited
to be getting started! She loves using our Vibrant Splatter. She is able to mix the colors to get a new variation. The Vibrant Splatter colors are completely mixable. If you want to create custom colors just mix a little at time until you get your perfect shade.
 Once her palette
was chosen
, she got busy dropping Vibrant Splatter on the blank stencil void. Becca generally likes controlled art…this process did make her a little uncomfortable. It is nice to teach her to go with the flow in her art sometimes.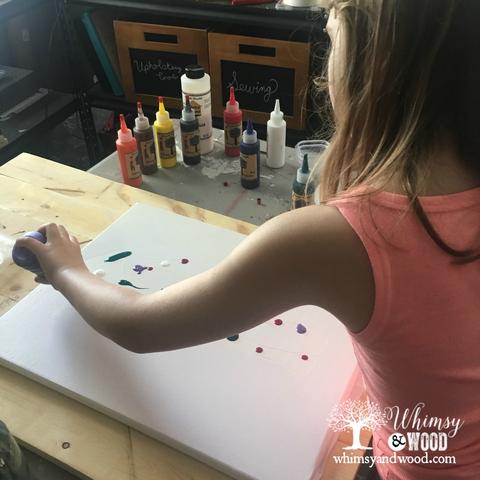 Tie Dye with vibrant splatter
Once Becca had enough colored blobs, we grabbed our plastic wrap.   She laid the plastic down over the Dobby image and the paint blobs. (On this one I forgot to spritz a little water, but if you do that, it does help the paint spread a little easier)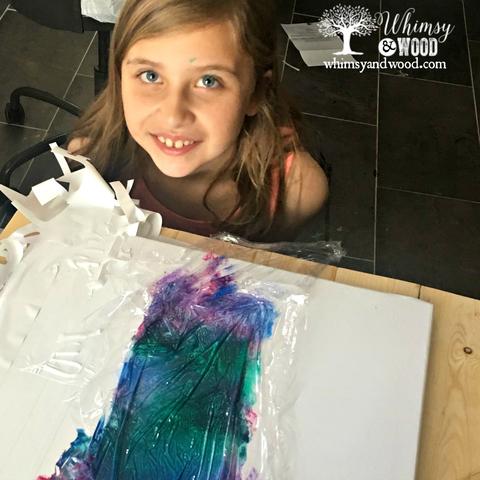 Now for the fun. She took her hands over the plastic wrap and pushed the colors into any empty spots. This does mingle some of the colors and created some really cool blended effects. Then for good measure she raised her hands up and lowered them back down in a smack on the plastic wrap. This smack added a cool effect where the plastic wrap jammed into the paint. It also made her giggle uncontrollably. When she felt she had pushed, smeared, and slapped the colors enough, the plastic wrap was lifted. We had a tie dyed looking abstract piece.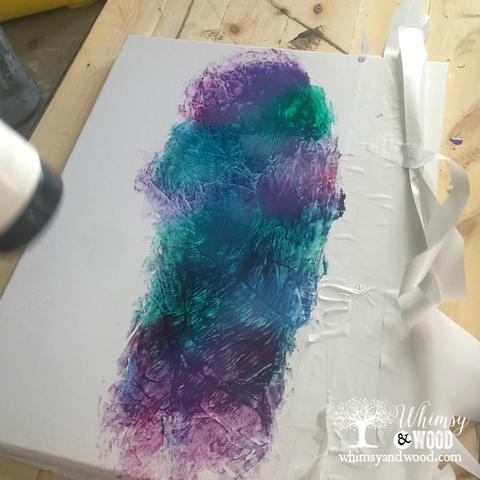 Waiting for paint to dry
Next, the waiting for the paint to dry. I don't like waiting so we did a light blow dry again. We did hold the dryer quite high over the project. We did not want to the heat to have a bad effect on the paint. It didn't, it
just
sped up the drying.
Now for the TaDa…. Becca peeled away the vinyl…(I always peel to the point where the paint is and first peek before proceeding. We peek to make sure it is dry enough to move forward. It was, so she got to take it all off. (During this point, you do want to make sure you keep any wet paint from getting onto areas that you don't want color. A little wet paint on your stencil can get everywhere if you are not careful.)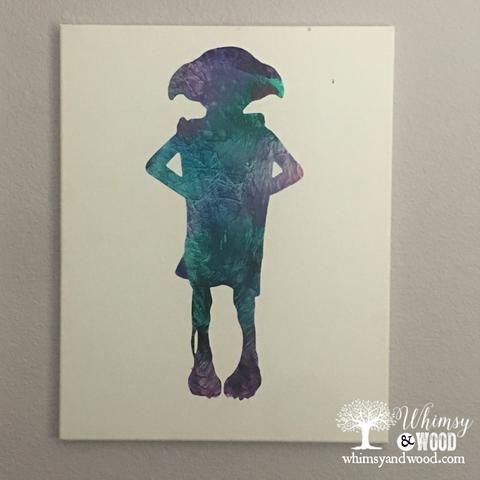 What do you think? comment below to let Becca know if you love her work. If you will be trying it out at home please post photos! We love seeing what our community is up to.
Thanks for visiting!
Jen & Becca
XOXO
Pin This: