How to Blend Paint Colors In Layers
OMG, one of my favorite ways to paint is to blend paint colors in layers! You will have to follow your intuition a little and balk at the rules. This was hard for me at first. Once I embraced it I swear the earth moved a little with all of the possibilities.
except when it comes to my painting. I have learned that with paint there doesn't have to be rules. None of it has to be permanent. If you do something you don't love, you can just paint right over it. I will share the process I used to blend paint colors in layers for this project. Keep in mind that this is not the only way to blend paint colors layers, it isn't even the only way I blend paint colors. Don't be afraid to grab some supplies and get to blending paint layers on your next project.

The Piece
This buffet had the usual scratches, dings, and bumps that made the owners feel ready to get rid of it rather than take on a makeover project. I was over the moon excited by all of the details.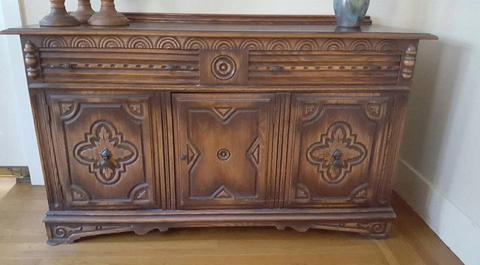 Here is a quick list of products used on this makeover:
Disclosure: Post contains affiliate links full disclosure policy here
The Colors I Used To Blend Paint Colors
I kept trying to talk myself into a nice shade of white, or maybe a creamy bisque color. Safe and neutral…problem was that I see my gnarled wood pieces as a canvas & this one had me excited to paint. That is when you have to follow your heart. I pulled about 7 colors off of my paint shelves not completely sure what I was going to do with them. Knowing I wanted green, but not just flat and basic green. I started painting just one door. Sometimes it is best not to attack the whole beast without knowing where you are headed. When blending it is also best to work in sections so your layers don't dry too much between colors. (opposite is true for dry brushing)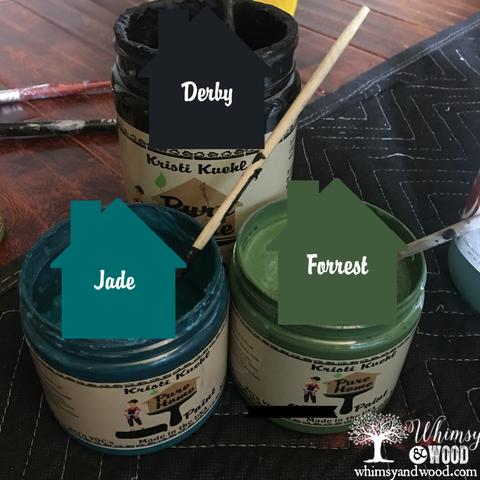 I use Pure Home Paints and Finish products. All of the Pure Home Paints products can be layered over each other and make blending a dream! I started with a thin Derby black layer, painted heavy into the indented parts & more of a wash on the rest. This was a little dangerous because immediately I could imagine the whole piece in a  safe black distressed look. My heart wanted more color than that. While barely drying I proceeded with our Forrest green, using my blending techniques I added Forrest over the black. (tip, unlike "dry brushing" when you blend paint colors a damp brush works best. Also, when blending you don't need to rinse your brush between colors. Just put some paint on a plate and hop between the colors creating your art.) The trick is getting color variation without hard lines.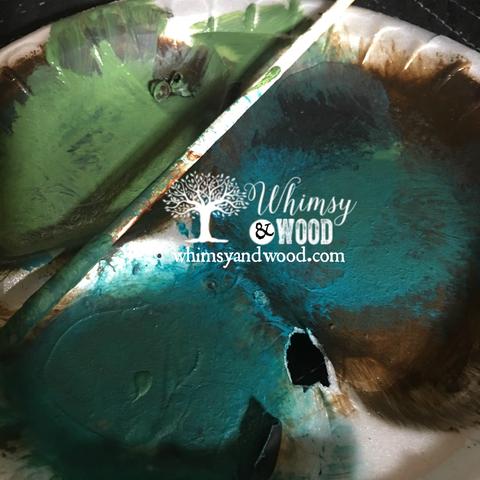 I liked the look of these 2 colors, but I was really craving a more jewely color (my computer would like me to know that "jewely" is not a word…But you know what I mean, right?), like an emerald. Forrest over Derby alone was a little more army feeling.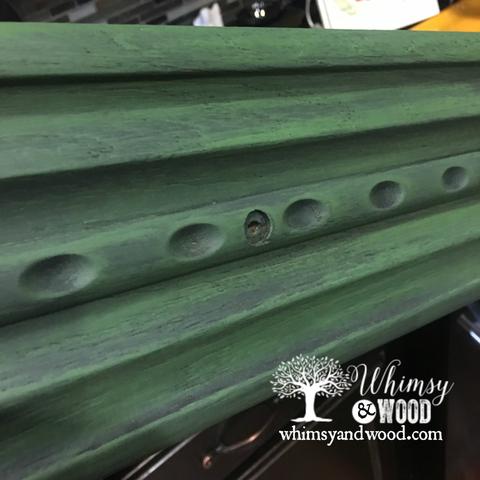 I grabbed one of my favorite rich, decadent colors, Pure Home Paints Jade, and added it to my blending. WOW!!!! This color took it to just the right place! Forrest, blended over Derby, with touches of Jade was just what my heart was craving. It instantly brightened the piece. Jade was added in a here and there application. When blending you will go back with your colors adding over each other until you get the mix and look that makes you say, "perfect, that is just what I was going for." Paint, stand back, and paint some more if you are called to:)
I finished this buffet with a solid black top & of course covered all with our Pure Home Matte top coat to protect the paint finish.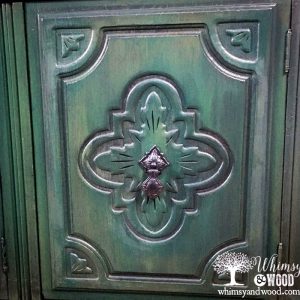 I do add in a mix of neutrals to my pieces, but my favorites are always the ones like this one, where I allow myself to break away from the traditional and allow my heart to choose the colors.
I hope that this helped you understand a little more about how to blend paint colors on furniture.
In whatever you do, remember that no one else can do it just like you. Trust your intuition to guide you to your highest creations. You will know when you are on the right path. You will feel excited, happy, curious, and you will be guided by the love. I believe that is the way you always feel when you are on your most perfect path.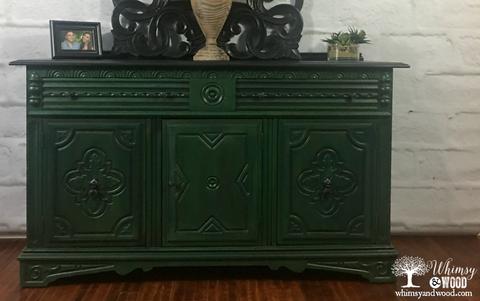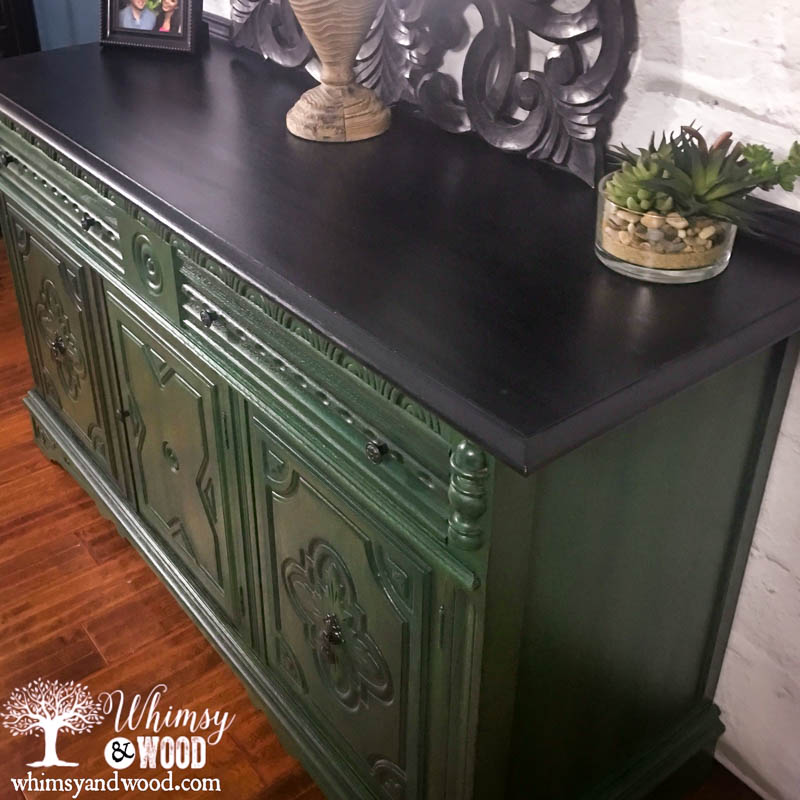 Thank you for visiting! Let me know in the comments how you follow your heart & what you think of our this beautifully blended buffet.
Pin This Image to save/share: