*Our Blog posts may contain affiliate links. I only link to items I personally use and would continue to use without compensation. These links do not cost you any more to shop with. Thank you for your support.
Picking the perfect art for your home can be daunting & pricey. Paired with not being a fan of the 80's walls lined with every school photo little Jimmy ever forced an awkward smile for. (I am so affected by these that I only order the smallest school package that has a 5×7 for each grandma & one 8×10 to use for embarrassing my kids in front of their future dates.)
I am however, OBSESSED with the gallery wall concept! It is such a great way to pull together a cohesive mix of family photos, mirrors, art, mementos from travels & collections, all the personal items that tell your story! Gallery walls can be as different as the people who hang them. You can see my most recent wall in my home here. They range from structured & symmetrical, to a hodge podge of personality.
Recently a client asked me to make letter tiles that she set up in a crossword style pattern like you get when you play the word building games. She used her family's nick names. She shared a photo where she mixed the tiles with her family photos, and some other special art pieces. It was a hit!
I put together a word wall with some universal words to show you here. These tiles are totally customizable and you can use the full size printable sheet at the bottom of this post to put together the plans for your wall! Tiles available in 2 sizes here. We recommend using These velcro strips in place of sawtooth hangers. They will hang flush with the wall without leaving any nail holes.
I wanted a light stain that was a little more than the natural color so I chose our PHP Sable Glaze, Letters were painted with our PHP Paint in Derby. In addition to the Letter Tiles, you can find our family domino here, and our Ca State Flag here.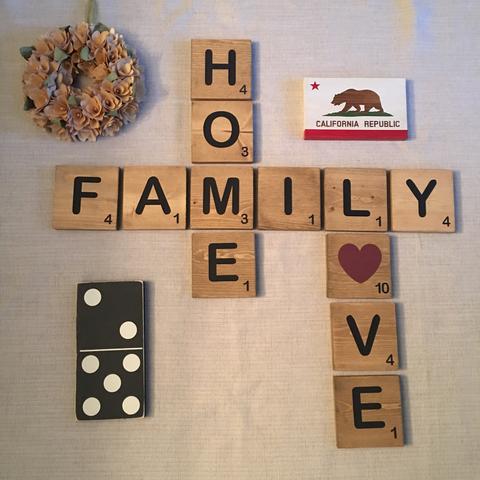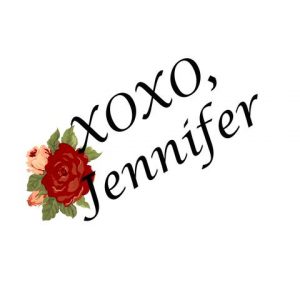 Save the following photo to your desktop & print to plan out your words & their crossings.